Continuation of the Derwent Estuary Program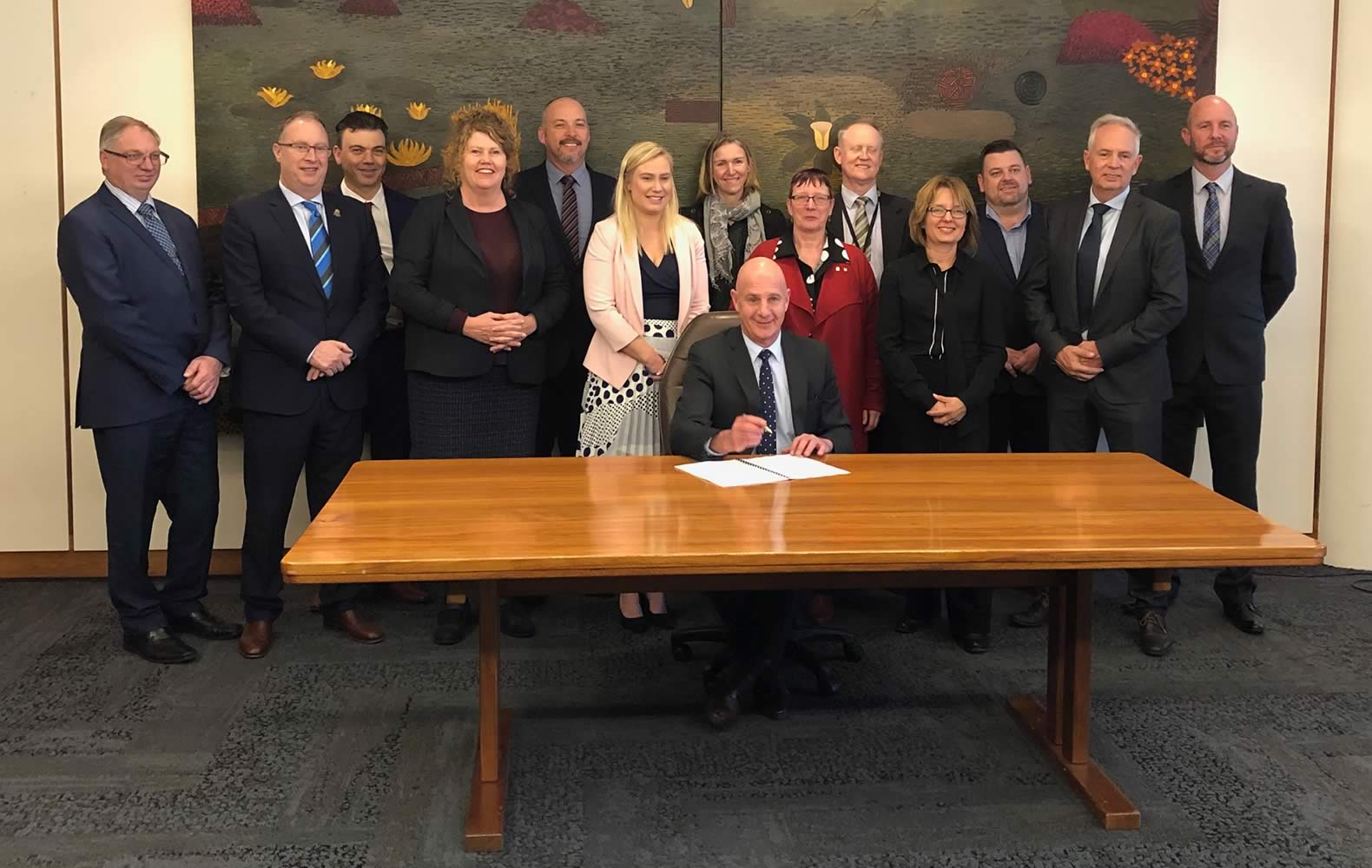 The Derwent Estuary Program (DEP) has welcomed the signing of the fourth Derwent Estuary Program (DEP) Partnership Agreement in its 20th year, making it one of the longest continuing estuarine monitoring programs in Australia.
The achievements of the DEP were celebrated with Environment Minister Peter Gutwein, the Mayors of councils that border on the Derwent estuary (Brighton, Clarence, Derwent Valley, Glenorchy, Hobart and Kingborough) and five major industry partners (Nyrstar Hobart Smelter, Norske Skog Paper, TasWater, Hydro Tasmania and the Tasmanian Ports Corporation) at the signing ceremony in August.
The DEP partnership is strong and we are delighted that the DEP partners continue to lend their support. While there have been significant improvements to the condition of the estuary over 20 years including significant reductions in heavy metal inputs, nutrients from wastewater treatment plants and improvements in stormwater treatment, there is still plenty to do, particularly as Hobart changes and grows.
The next five years will see the DEP continue its beach watch and ambient monitoring as well as embark on new projects including:
catchment monitoring and modelling,
rocky reef assessments in the lower estuary,
sediment studies, and
continued facilitation of pollution management, particularly of stormwater and other nutrient sources.
Importantly for the community we will continue to share our science through reports, publications and media updates so we all know how the Derwent is faring.
Friday 20 September 2019