Business Clean Up Day well supported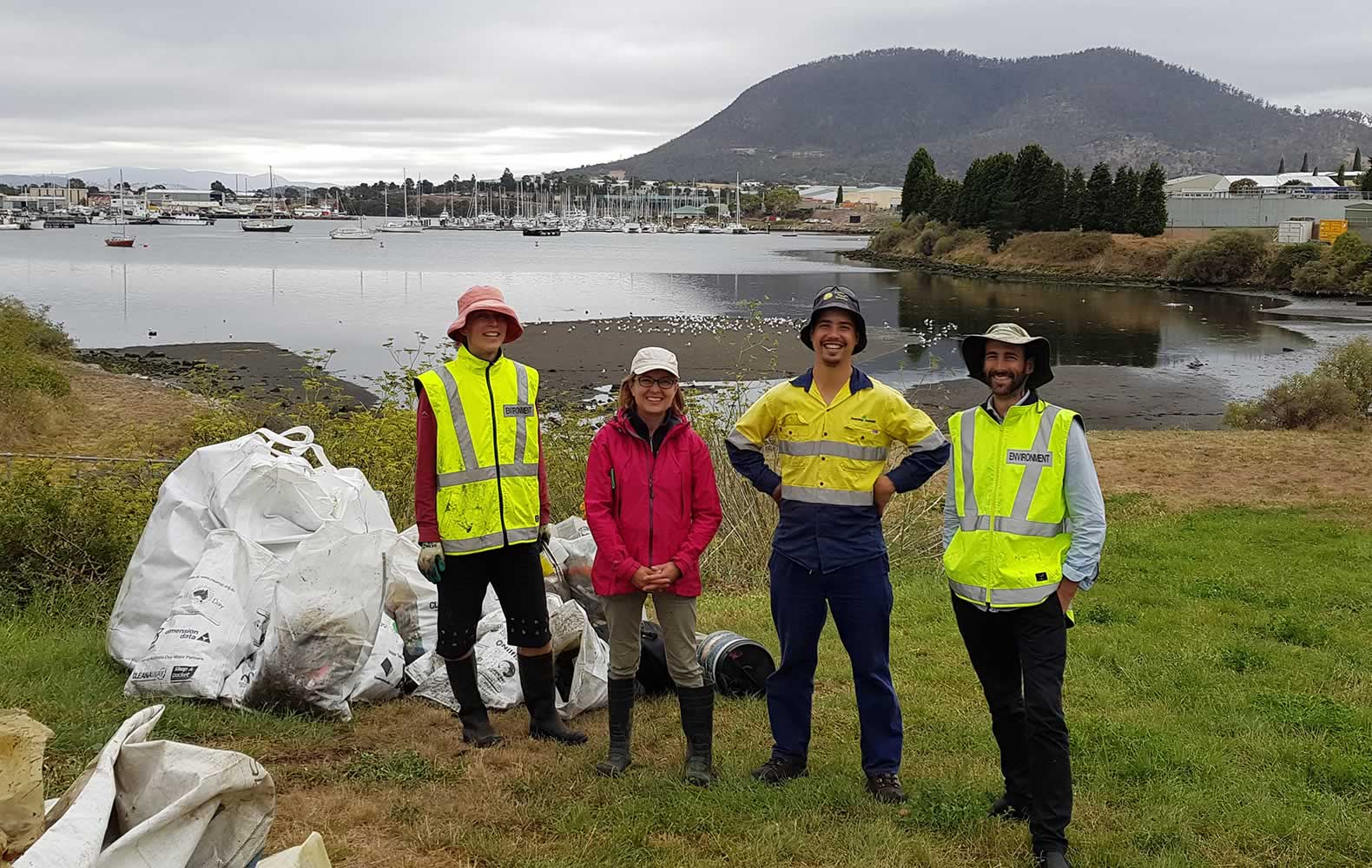 At Prince of Wales Bay 35 volunteers spent the morning of the 26th of February 2019 collecting over 300 kg of litter. Thousands of items of litter have accumulated along the high tide line at this location, with beverage containers and plastic accounting for the majority of the rubbish. This is due to the urban nature of the catchment and the shape of the bay, which traps rubbish along the shoreline.
The clean up involved employees from the Derwent Estuary Program, Nyrstar, TasWater, Hydro Tasmania, Aquainfomatics, Glenorchy City Council, Impact Fertiliser, Plastic Fabrications and Incat.
In excess of 100 tonnes of litter is estimated to reach the Derwent estuary every year via stormwater which can harm wildlife and affect human health. Preventing litter is the preferred option – with clean-up events the last resort – but we hope our efforts inspire others to reduce our use of single use plastic as well as become involved in the Clean Up Australia Day Campaign.
Community Clean Up Australia Day is on Sunday 3 March 2019.
Tuesday 26 February 2019