Keeping tabs on the Derwent's fresh water quality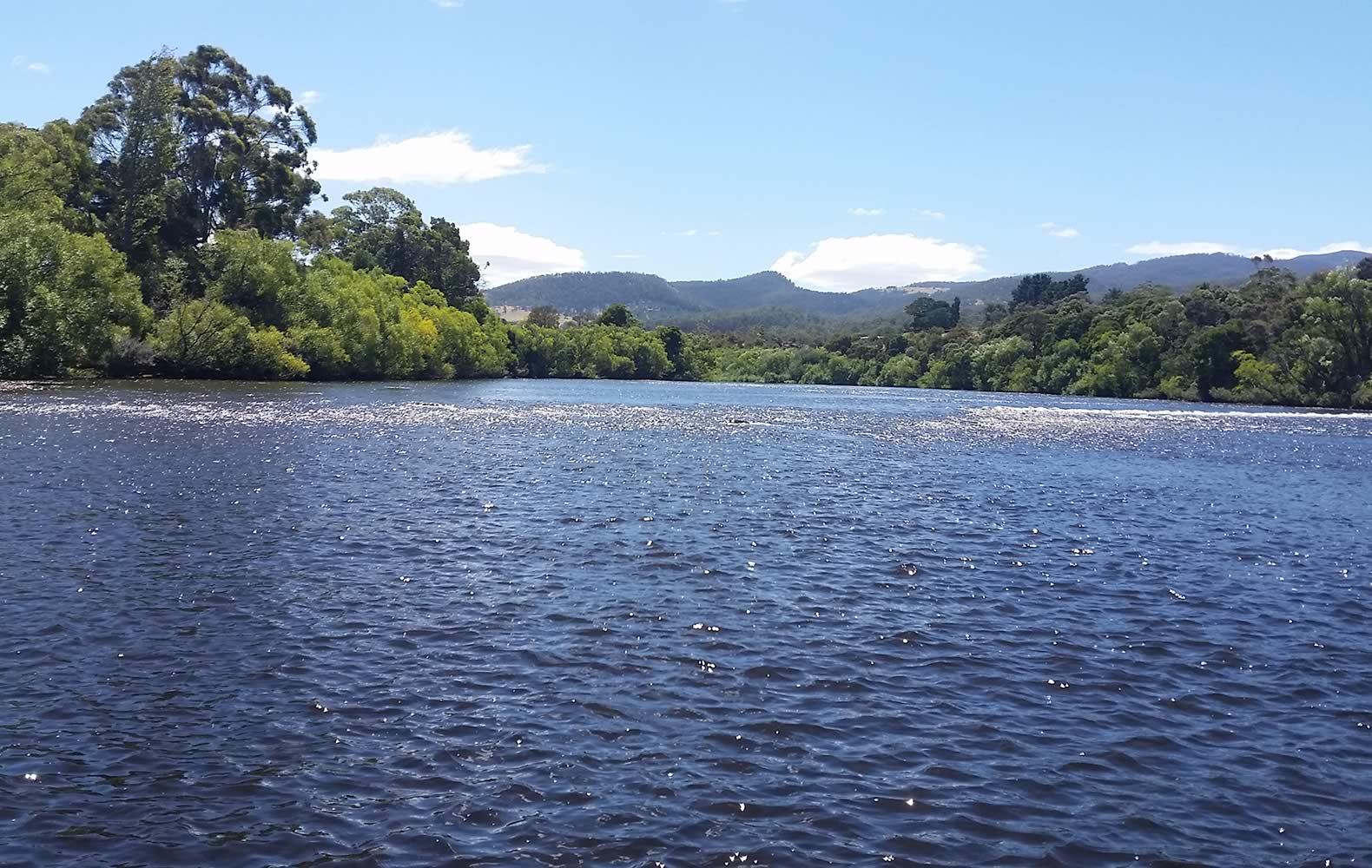 A new 12 month monitoring trial will keep tabs on the quality of the Derwent River's fresh water – Hobart's major drinking water supply. The monitoring trial initiated by the Derwent Estuary Program in cooperation with TasWater, Hydro Tasmania and NRM South will be conducted in the Derwent River above New Norfolk and in its tributaries including the Plenty, Styx, Tyenna, Clyde, Broad, Dee, Ouse and Florentine Rivers.
Water samples from 14 sites are being taken monthly and align with a monitoring program last conducted in 1998.
Christine Coughanowr, Director of the Derwent Estuary Program said a review of the state of the Derwent catchment in 2011 identified land use changes and water quality issues that may affect drinking and ambient water quality.
The water quality of the Derwent in 1998 was excellent however an observed increase in nutrients in the Derwent estuary near New Norfolk, plus the findings of the 2011 catchment review, has prompted the DEP and other organisations to revisit the monitoring program.
The security of fresh water from the Derwent River for drinking, farming, industry and the natural environment is essential and this trial will help inform best practice management to mitigate pollution. A cooperative monitoring program such as this one will see a whole of catchment picture emerge which will improve opportunities for managing often complex issues that affect river water quality.
Results of the 12 month water quality trial will be published and be made publically available.
Find out more about the Derwent Catchment and the State of the Derwent Estuary by visiting our publications page.
Monday 11 January 2016