Stretch your legs this Easter along the Derwent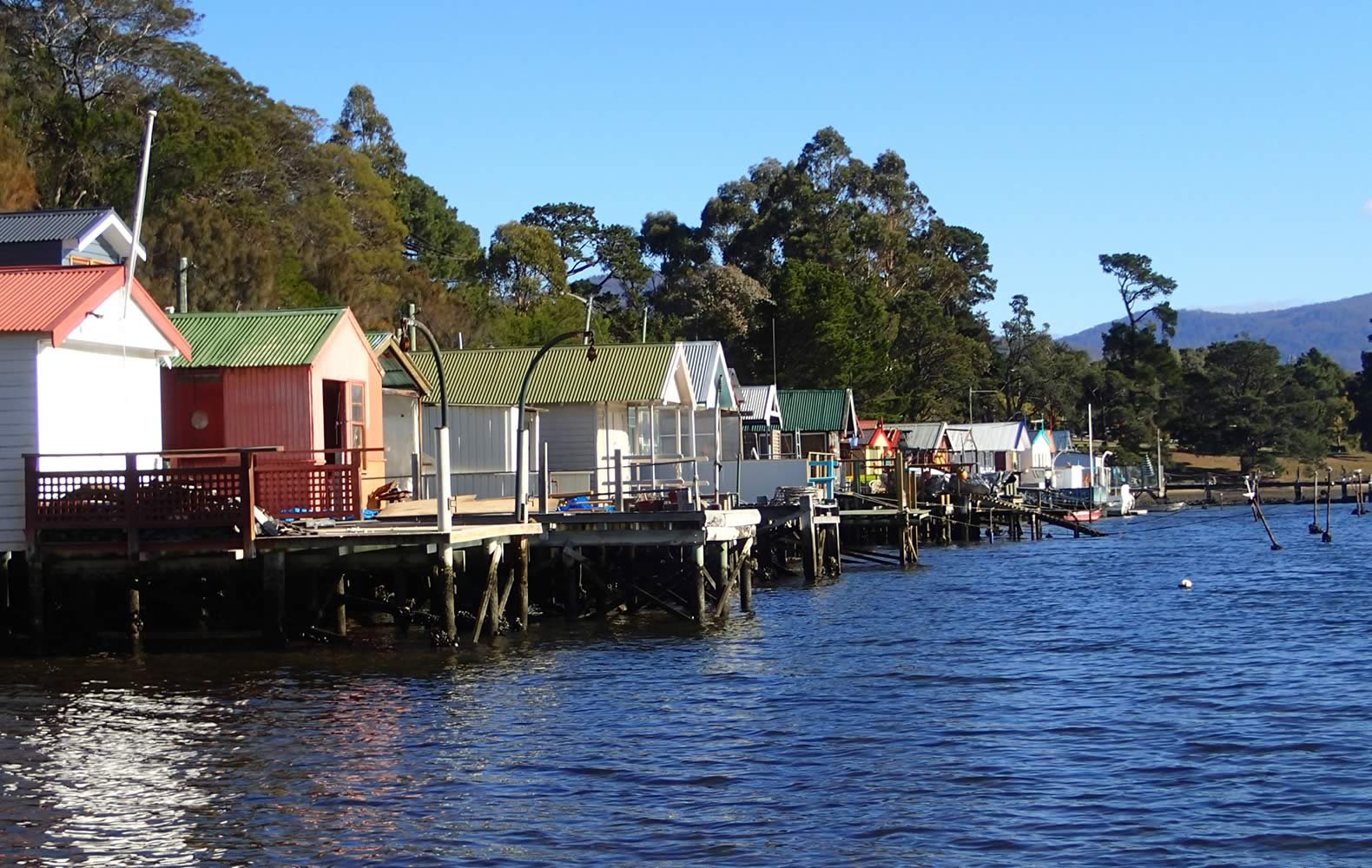 by Peter Grant
Looking for a family walk over Easter but are suspicious when you hear the words "suitable for all ages"? It's actually true for the walk from Cornelian Bay to the Botanical Gardens. Still dubious? Consider these attractions:
Easy waterside walking
Two quality cafes
A children's playground
Colourful boat sheds
Boats on the water
Wildlife
A superb botanical garden
Extensive and ever-changing river views
We chose a warm morning to try out the walk. The Derwent was silky and shimmering, the breeze just a whisper. Testing out the "all ages" theory – our group ranged in age from two months to over sixty – we started our walk near Cornelian Bay Point.
The pram-friendly track soon led us to Cornelian Bay itself, where the playground was a magnet for the group's two year old. The adjacent Boathouse Restaurant would have been the same for the adults if we hadn't just had a coffee.
At the city end of the bay sits a huddle of quaint, multi-coloured boat sheds. As we walked past them along the undulating gravel path, we welcomed the shade of she-oaks. From the path we had views of the Derwent, the Tasman Bridge, and a lone white-sailed yacht, which barely kept ahead of us in the calm conditions.
By the time we'd reached the Royal Tasmanian Botanical Gardens, both children were asleep. That left three adults to enjoy the green tranquility of the gardens, surely among the best in Australia, if not anywhere. Boasting everything from huge trees to tiny blooms; and wide lawns to intimate themes gardens, it could have held our interests for hours. But the sleeping children would soon need wrangling, so we decided one adult should go back for the car. That left the rest of us to buy lunch at the kiosk and keep exploring the gardens.
Allowing for toddler stops and photographic pauses, it had taken us about an hour to walk the 2 km from Cornelian Bay to the Gardens. Onward options from there include walks to central Hobart via the Garden and/or the Cenotaph, but for our group two hours out was enough. There would always be other days for further walks.
Wednesday 23 March 2016